Sebastian Travel Size Shaper Hairspray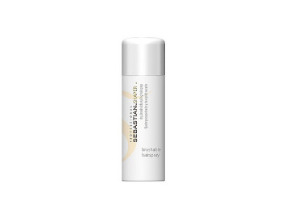 THE NAME BEHIND THE LOOK Shaper hairspray was born in the 80s, out of a desire to free the hair from stiffness and let it move. At a show in LA, the massive can was introduced on stage as the first hairspray that can be sprayed upside down, moving the hair and lifting it. Shaper is a modern icon. It is everywhere, in the salon, behind the scenes on motion picture and television sets, at home, and in our bag transcending fashion, trend, and generations. It became a name that stands for clean application, flexible volume, and brushable style.

APPLICATION: Spray on damp hair and blow-dry for a root boost. Spritz during blow-drying to capture tousled movement. Mist over finished style for day-to-night controlled hold. For all hair types.